Stan Williams Bio
PRODUCING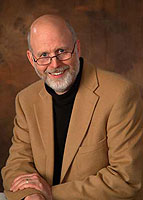 Stan Williams is an international award-winning video producer, filmmaker and show creator. Since 1972, he has managed hundreds of industrial and dramatic productions, including numerous documentaries, live shows, theater, live and broadcast television as producer, director, writer, editor, and executive producer working with both union and amateur talent. He is Executive Producer and Director for SWC Films and Nineveh's Crossing a media distribution company that focuses on the intersection of Catholicism and Entertainment.
EDUCATION
Stan holds an earned Ph.D. in Communications-Film Studies (1998, Wayne State University), an M.A. in Speech-Communications (1980, Eastern Michigan University), and a B.A. in Physics (1969, Greenville College). He has completed numerous workshops and professional forums including the competitive Act One: Writing for Hollywood, a month-long screenwriting workshop (New York, 2000).
WRITING
Stan is author of THE MORAL PREMISE: Harnessing Virtue and Vice for Box Office Success released in 2006 by Hollywood publisher Michael Wiese Productions. Because of this book he is frequently asked to consult on major motion picture projects, most notably since 2008 he has worked with Will Smith as a story and script consultant on various motion picture projects. The Moral Premise was developed out of his doctoral studies, and his on-going research can be found at the book's website www.MoralPremise.com and at his Moral Premise Blog.
In late 2015 he finished his Faith Memoir GROWING UP CHRISTIAN: Searching for a Reasonable Faith in the Heartland of America. His Christian faith has been a very important part of his life, but writing the 100 or so short stories about strange and humorous events in his life was the motivating factor for the book. Some have called the 525 page memoir, "an Americana page-turner."
Stan is also the editor/compiler of Sonny Eliot's book "Sonny Sez! Legends, Yarns & Downright Truths" with illustrations by political caricaturist and author Draper Hill, released by Wayne State University Press October 2007. Copies of the book can be obtained at this page at NinevehsCrossing.com.
Stan has written a number of books and hundreds of video and television scripts and speeches for corporations; numerous published essays on film, religion, and critical thinking; with associates a few produced stage plays and a produced musical; with writing partners a number of screenplays a cache of film stories. Stan blogs about story structure in major motion pictures and novels at The Moral Premise Blog: Story Structure Craft. He has blogged about the intersection of Christianity and Culture, as well about the various SWC Films Creative projects, but it was taking up too much time from writing and producing. He has a Facebook account but he rarely visits the page, limiting his social media to tweets about blogposts at Moral Premise and a few Instagrams.
BROADCAST MEDIA
Dr. Williams has been heard on various radio networks (Sirius Radio, Ave Maria Radio, Relevant Radio, EWTN, and WDTK) discussing movies, faith and reason, and/or Catholicism. His YouTube channel is: Stan Williams on YouTube. He is currently Executive Producer and Director for "Nineveh's Crossing Presents," a television series that explores Christian faith, values, and history through the lens of Roman Catholicism. The series has been seen regularly on the FaithTV Network, The Miracle Channel, and CatholicTV-Boston, with specials that have aired on other satellite and cable networks such as EWTN, TBN, NRB, and the Canadian Salt and Light Television Network.
RESEARCH
Dr. Williams' doctoral research and dissertation is titled: Narrative Argument Validity and Film Popularity which was the basis for The Moral Premise. This on-going research examines the relationship between a film's box office performance and the structure and consistency of its moral premise. He demonstrated that a feature film presents an informal logical argument where each scene provides evidence toward the film's overall conclusion, message, or moral premise. (A film's theme is one-half of the moral premise.) The completed research provided evidence that upheld a Hollywood belief that a film's box office success is directly related to the consistency and truth of the film's moral premise. His rules of story validity can be used during the development of a screenplay to offer a strong predictive tool to a film's success before production ever begins. These rules of story development are in his book The Moral Premise.
PAST BUSINESS
As a staff director-producer for Ford Motor Company's World Headquarters, he produced, wrote, and directed live, film and video productions for world distribution. As founder and president of Full Circle Communications, Inc., he managed the development and production of award-winning films, videos and interactive multimedia for World's Fairs, auto shows, corporate information, and training. As Creative Vice-President of Ross Roy Communications-Training, Stan managed a multi-million dollar film and video production budget for Chrysler Corporation. During his son's high school basketball career, he chose to freelance as a writer, media producer, and professional basketball dad. (It paid off...he thanks all U.S. tax payers who put Josh through the Naval Academy at Annapolis, MD, Class of 1999 - at 6'10" he was the center for the basketball team for several years.) As Midwest Operations Director for ADP's Sandy Corporation, he was the creative director for multiple communication interventions, including national conferences for Harley-Davidson dealers and Internet training sites for ADP and General Motors. As an electronic engineer for McDonnell Douglas Astronautics in Houston he wrote flight procedures and trained astronauts for NASA's Skylab space station.
PERSONAL
Stan resides in S.E. Michigan with his first, one and only wife, Pam, and a menagerie of yard mammals. As of this writing they have 3 children and 10 grandchildren residing nearby. When time allows he goes sailing, if he's not at confession.